In New Jersey, A Studio Is Born
When producer Ken Woodruff was searching for studio space to film his new NBCUniversal series "The Enemy Within," he found an unlikely candidate in the Izod Center. This former sports and concert arena, recently shuttered, turned out to be a perfect fit for their production. New Jersey's 30-37% tax credit made it very affordable.
Tokyo, Your New Filming Destination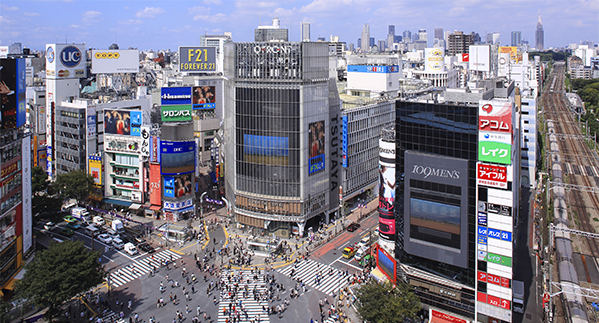 Tokyo will be the center of global attention as it welcomes many different sporting events during the upcoming summer 2020 Olympic and Paralympic Games. Besides being a world-famous metropolis, Tokyo is home to an eclectic mix of scenery; with modern, traditional and stunning natural landscapes as well as 11 inhabited islands. The diversity of possible settings coupled with excellent transport infrastructure truly makes Tokyo the perfect location.

Tokyo Film Commission was established in 2001 to support both domestic and international filmmakers looking to shoot in the city. We provide information on locations and work with 20 regional film commissions in Tokyo to make your project the best it can be.
Can't Skip Filming In Portugal – 30% Cash Rebate
Portugal Film Commission's main goal is to promote Portugal as a competitive film destination, as well as to facilitate the necessary procedures for shooting in our territory. Portugal has, nowadays, a diverse set of financial instruments that place our country as one of the most competitive at an international level as far as film caption is concerned, namely: the Cash Rebate incentive, the Portuguese co-production minority scheme, the bilateral funds with several countries, the co-production agreements with more than 60 countries, amongst others. This film funding environment is complemented by a considerable number of reasons to film in Portugal, namely the high quality of the technical and artistic crews, the diversity of locations at a short distance, the almost 300 sunny days per year, all in a very safe country.
Thailand Presents Valuable Opportunities For Production
Cinematic locations, experienced crews, solid infrastructure, creative talent and a welcoming business environment – Thailand has it all! Having hosted over 500 international feature films in the last ten years, Thailand can meet the requirements of all genres at all budget levels. Whether you are looking for locations for a single production, an ongoing co-production relationship, or an Asian base for production or post-production, Thailand should be top of your list.
Film The World In Jordan
THE ROYAL FILM COMMISSION – JORDAN (RFC) was established in 2003 with the aim to build a world-class film industry in Jordan. In 2017, the RFC received the LMGI Award for the Outstanding Film Commission for its work on "Rogue One: A Star Wars Story." Jordan offers breathtaking and diverse locations, moderate weather, a safe and stable political environment, and skilled local crew and talent. Eligible productions can benefit from a cash rebate up to 25%, plus Sales Tax & Customs Duties Exemptions.
An Uncharted Filmmaker's Sanctuary Inside The 30-Mile Zone
Launched in 2005, CR8STAGES is a 4-acre full-service film & TV production studio situated just 20 miles north of Hollywood. Our 6 sound-proof stages range in size from 11,000-2,500 sq. ft, with ample 3-phase power, Air-Conditioning, high ceilings and elephant doors for easy load-in. In 2019 we hosted STAR TREK: PICARD, as well as several productions for Amazon, Hulu, and The Food Network. We offer competitive pricing, exemplary service, and world-class facilities for any size production.
Savannah – The Gem Of Georgia
The Savannah region boasts a wealth of locations including the nation's largest historic district, an evergreen urban forest, rural settings, and timeless coastal rivers and beaches. With its diverse locations, quick travel times throughout the region, and skilled crew base, it's no wonder filmmakers are choosing Savannah. In addition, Savannah offers a 10% cash rebate on top of the state of Georgia's generous 30% tax credit, one of the strongest in the nation.